So, the winds of this evening have directed me to talk about "death" or as we could look at it, Life. I took a nap today and had a nightmare. I dreamed that my dad had passed and I began sobbing so strongly that my sobs emerged out of the dream world and into my waking life. I cried and gasped as if it were true— the pain struck my heart so deeply.
And then I asked in the midst of my tears for help, for something out there to help me because I was feeling such intense pain. And, as quickly as I had asked, I sensed a figure at my bedroom door. A moment later the sobs stopped and I felt incredible peace. The pain was gone, the dream was gone, I felt only calmness. The peace began from my heart and then it spread throughout every inch of my body. I felt light and I felt like I was being given a celestial hug.
Was it an angel? Was it my  grandmother who I'm sure had visited and calmed me in other times of difficulty since she passed? I couldn't really say on this particular day.
But, what I do know, is that no one, no intellectually bent, skeptical mind will ever convince me that we walk this Earth alone, that we die, or that there isn't more to this reality than meets the eye.
I've talked about this before… but there are an infinite number of angles and approaches you can take on any topic. So, this is about passing on, moving forward, going through that door that leads to something we don't fully comprehend with our minds… death or Life as some see it.
Tonight I attended a service. It was a meditation, actually, and it was to remember and celebrate the souls of two of my former teachers who passed through the mysterious gateway this past summer. Two very charismatic souls that profoundly touched so many lives including my own.
I spent the entirety of the meditation in tears. These weren't tears of sadness. In fact, it was one of the most humbling experiences of my life, to be honest. I felt that internally I had fallen to my knees in the face of two greats.
If I've learned one thing about death through this experience, it's that it is an opportunity for those crossed over to shine in all their glory. 
My God, their spirits were immense and I was so moved that I couldn't control the tears that streamed down my face. With my eyes closed, above me I could see such bright light and two beings whose presence towered above me. I should say, however, that this was one of the most magnificent feelings ever. This was not some egoic towering above others, but two souls that were coming into the fullness of their beings. They were amazing and larger than life characters while in the physical, so you can just imagine the profundity of this experience. It was amazing and beyond words.
And to this I have to say, "Thank you Maria and Chris for having walked this Earth with us and shared your light… may you continue to shine forever more into eternity each kicking your heels up and reminding us the true joy and essence of existence."
I leave you with the music that was played during the meditation from an album called The Silent Path by Robert Haig Coxon, a favourite of both these teachers: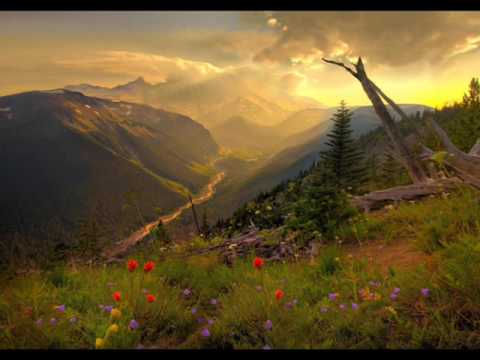 Photo credit: Angel Awareness Day by AlicePopkorn from Flickr
Related Posts: